Holy Trinity Greek Orthodox Church, Vienna, Wien, Wien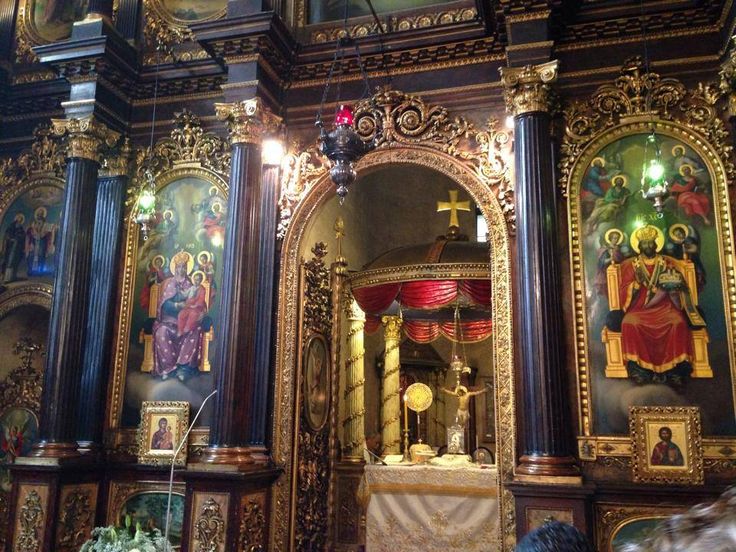 Información general
Categoría:

Iglesia

Archidiócesis:

Metropolis of Austria and Exarchate of Hungary and Middle Europe

Metrópolis:

Greek Orthodox Metropolis of Austria
Contact Details
Dirección:

Fleischmarkt 13, Wien, Wien, 1010 Austria
Información histórica
Year of Establishment:

1858

Historia:

Greek Orthodox churches have existed near this site since 1787, as a result of the 1781 Patent of Toleration issued by Joseph II, Holy Roman Emperor. The architect of the 1787 building was Peter Mollner. The current building is a Byzantine Revival re-design of the Mollner building by Danish-Austrian neo-classic architect Theophil Hansen. Greek-Austrian diplomat and philanthropist Simon Sinas funded the project,[1] one of many collaborations with Hansen in Vienna and Athens. The cathedral was inaugurated on December 21, 1858. The exterior features two-tone brickwork and gilded archways.[2] The elaborately ornamented sanctuary shows a stylish allusion to Baroque church architecture typical of southern Germany and Austria. A number of frescoes for the facade and vestibule were commissioned from the Austrian painter and art professor Carl Rahl, with other frescoes by Ludwig Thiersch. The address is Fleischmarkt 13, 1010 Wien. Among the parishioners here was the family of conductor Herbert von Karajan.
For Priests or Parish Council Officers Services for the Iglesia
If you are a Priest or Parish Council Officer of this Iglesia you may use the following services:
Update Iglesia Details
Take a moment to update the listing details of Holy Trinity Greek Orthodox Church, Vienna, Wien, Wien, add photos as well as include information on your services and historical data so that the Iglesia listing is complete; your parishioners can better communicate with you and know more about the Iglesia!
Lighten the Iglesia
Create and publish a list of items that you need for your Iglesia. As a Iglesia Representative, you are aware of religious items that the Holy Trinity Greek Orthodox Church, Vienna, Wien, Wien truly needs. The Lighten a Church service enables you to create a list with what you need for the Iglesia; once there is a prospective donor who wishes to help, he or she can purchase an item or more from your Need list on Iglesia's behalf.
Support for Iglesia Endeavours
Create Holy Causes for funding of your Iglesia's Christian projects and endeavours. Support a Holy Cause is a new service empowering your parishioners and followers to connect virtually with Holy Trinity Greek Orthodox Church, Vienna, Wien, Wien and support specific Christian endeavours such as Philoptochos and Iglesia Renovation in an easy and secure way. As a Iglesia Representative, you can create one or more Holy Causes and start getting funding for your Iglesia projects.