Holy Trinity Greek Orthodox , Ruston, Louisiana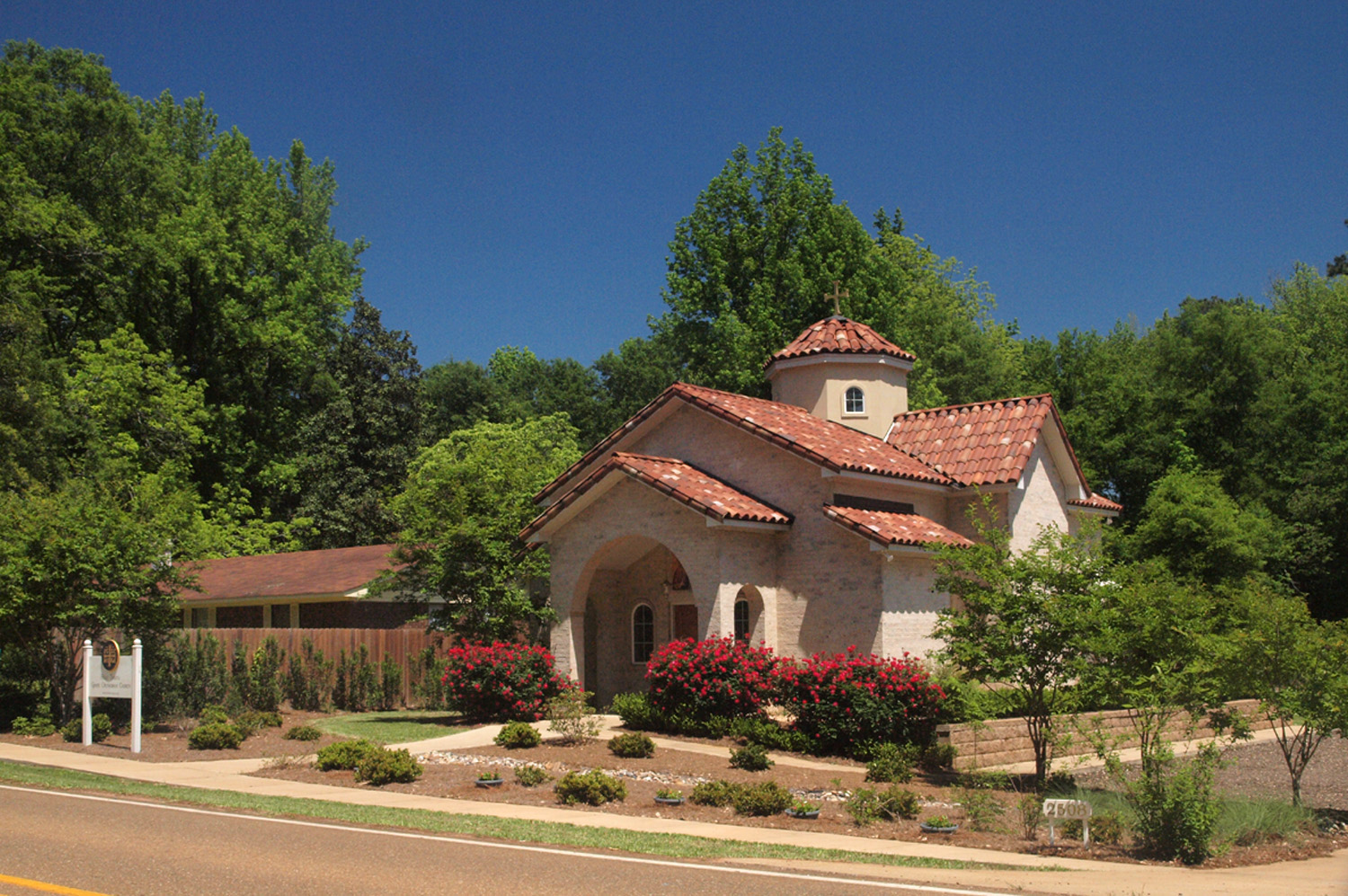 General Details
Type:

Chapel

Archdiocese:

Greek Orthodox Archdioces of America

Diocese:

Metropolis of Denver

Head Priest:

HE Metropolitan Isaiah

Priest:

Fr Ioannis Krokos
Contact Details
Address:

2508 Kavanaugh Road, Ruston, Louisiana, Ruston, Louisiana, 71270 United States

Email:

Phone:

3182512549

Url:

https://holytrinityruston.org

Priest:

"Fr. Ioannis Krokos"
Services Details
Orthros:

Saturday 9:00am

Divine Liturgy:

Saturday 10:00am

Services info:

Twice a month on Saturdays
Historical Details
Build - Founding Year:

2016

History:

Holy TrinityChapel was built with the blessings of Metropolitan Isaiah of Denver, by the Rodakis Family, long-time Greek Orthodox Ruston residents, to establish an Orthodox presence in this college town, and to minister to the various native Orthodox, Greek, Russian, Arab, Serbian, Ukranian, Bulgarinan, Macedonian, and converts, as well as to spread the Good News of the historic faith to enlighten all who are interest in learning more about the Church. Built in the traditional Byzantine style, the chapel is centrally located on a busy residential street, with easy access from all parts of the city as well as Louisiana Tech University. Open to all visitors, it is a well-know landmark in the city, and made the Orthodox Faith an established part of the community.
For Priests or Parish Council Officers Services for the Chapel
If you are a Priest or Parish Council Officer of this Chapel you may use the following services:
Update Chapel Details
Take a moment to update the listing details of Holy Trinity Greek Orthodox , Ruston, Louisiana, add photos as well as include information on your services and historical data so that the Chapel listing is complete; your parishioners can better communicate with you and know more about the Chapel!
Lighten the Chapel
Create and publish a list of items that you need for your Chapel. As a Chapel Representative, you are aware of religious items that the Holy Trinity Greek Orthodox , Ruston, Louisiana truly needs. The Lighten a Church service enables you to create a list with what you need for the Chapel; once there is a prospective donor who wishes to help, he or she can purchase an item or more from your Need list on Chapel's behalf.
Support for Chapel Endeavours
Create Holy Causes for funding of your Chapel's Christian projects and endeavours. Support a Holy Cause is a new service empowering your parishioners and followers to connect virtually with Holy Trinity Greek Orthodox , Ruston, Louisiana and support specific Christian endeavours such as Philoptochos and Chapel Renovation in an easy and secure way. As a Chapel Representative, you can create one or more Holy Causes and start getting funding for your Chapel projects.